(Augustana Lutheran Youth Organization)

Augustana Lutheran Church is a welcoming, caring congregation of the Evangelical Lutheran Church in America, offering opportunities for worship, spiritual growth and fellowship. We express our faith and love to others in the name of Jesus Christ.
---
Assorted Videos of Skits they have performed:
Summer Confirmation Camp
This year, Pastor Jane, Elliott Swenson, and Dawson Trobaugh made the journey to Lutheran Lakeside Camp, June 20-25, 2021. The week was filled with fun activities, Bible studies and skits, as well as time to make friends with other campers from different churches.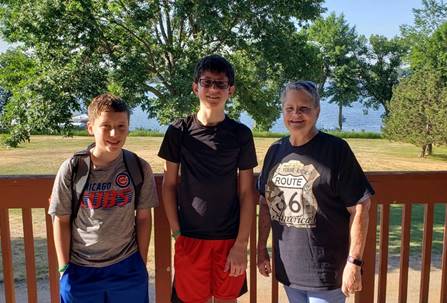 People were bringing little children to Jesus. They wanted him to touch them. But the disciples told the people to stop. When Jesus saw this, he was angry. He said to his disciples, 'Let the little children come to me. Don't keep them away. God's kingdom belongs to people like them. What I'm about to tell you is true. Anyone who will not receive God's kingdom like a little child will never enter it.' Then he took the children in his arms. He put his hands on them and blessed them.

~ Mark 10: 13-16